Notice something? Well, you'd have to be pretty blind to not see it. Yes, friends, the poll-takers have spoken, and the
new
autumn look
for HorseFeathers has been installed.
So what do you think? I'm going for an easier-breezier style for fall, like the chilly, smoky winds that blow leaves off of trees and land them on the sidewalk as a tender memory of summer. (Hmm. Poetic. Might want to work that into a book...)
You'll notice that there's a menu bar of sorts in the sidebar. I'm trying to make things simpler and less cluttered, and I think that works pretty well! :)
Also, about the header: I have this obsession with retro/vintage things. And a
total
love of Polaroids! So I plugged some of my most blog-representative pics into Polaroid frames in Photoshop (tweaking them a bit, of course). I'm especially fond of the coffee stain on the second one from the left.
Finally, a little note about pictures: from now on I'll be hosting them at Photobucket instead of Blogger, so they'll be a bit bigger. Yay that.
Anyway, I apologize for the blog being shut down for the majority of today without any warning. I wanted it to be a surprise. :)
(Incidentally, here's random fact #875 about Olive Tree: My favorite season is
a
u
t
u
m
n
. Number one, my birthday is in October, and who doesn't like birthdays? Number two, I am a huuge fan of dressing up/acting, so Halloween is right up there in my fave-days-of-the-year list. Number three, there is something exhilarating about the crisp air and fiery colors of fall.)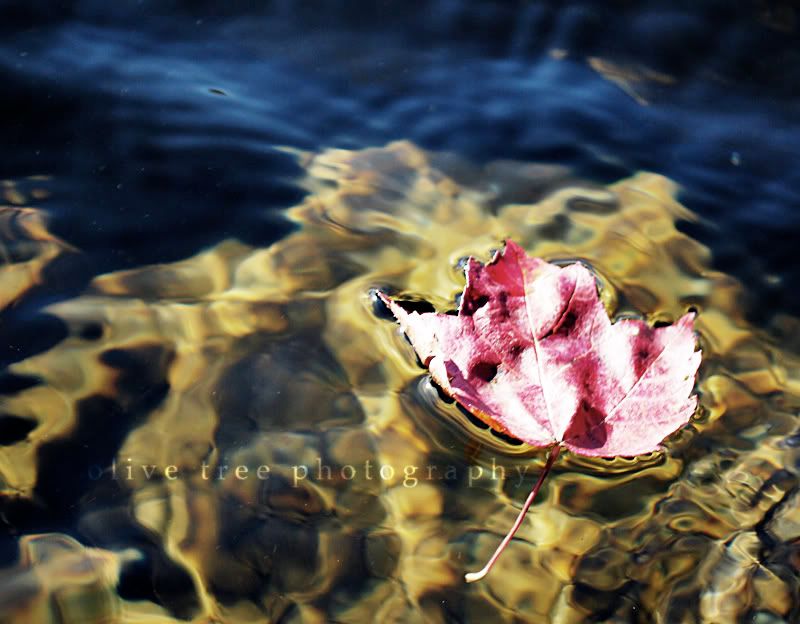 (this photo was taken last autumn)