Why hello there! I'm Sara, a photographer who blogs at
More Photos, Less Words
. I'm here to share you a few quick and easy ways to improve your portrait photography. These tips are for everyone, from beginners to people who have been snapping for years. Hope you enjoy! :D
1.
Shoot right before sunset.
The light on your subject can either make or break your photo. The light during most of the day is very harsh, which is why most photographers prefer to shoot in what we call "the golden hours". These are the few hours before sunset or after sunrise when the sun is lower. It's awesome because there's less shadows and it creates a warm golden tone on your subjects .
2.
Create nice blurred backgrounds.
The background is a important because a distracting background can draw attention away from your subject. If you're using a point and shoot camera try taking a step back and zooming in to get a more blur behind your subject. For SLR shooters, use the zoom technique and go into Aperture priority and set the number as low as it will go. Both of the techniques will help you more blurred backgrounds.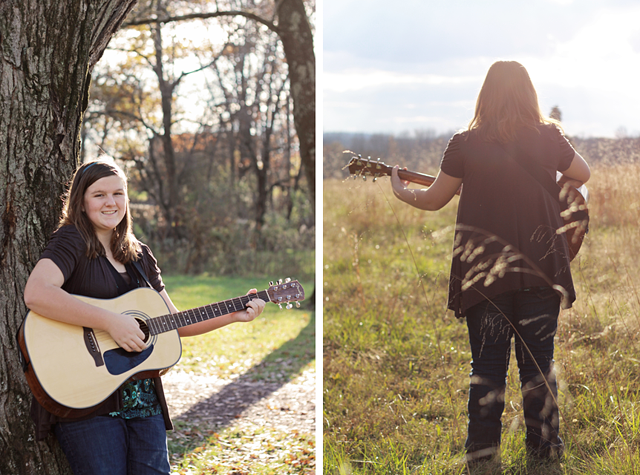 3.
Use back lighting.
During that golden hour of light you can really use the sun to your advantage. Try placing your subject with their back to the sun and you can get a beautiful back lit glow.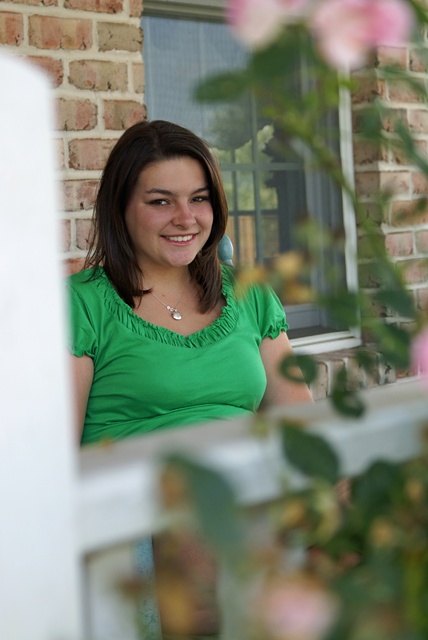 4.
Frame your subject.
A great way to bring a little life to your portraits is to add a natural frame around your subject. You can do this with things such as a window, tree branches, or like I did with porch railing and roses.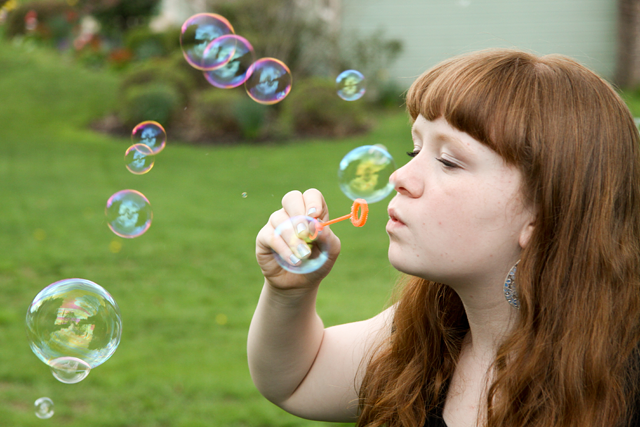 5.
Include a prop.
Adding in things such as bubbles, books, or pets are all great ways to add a special something into a photograph. I love having the subject bring along a hobby, such as musical instruments or sports equipment. It'll help you to create photos that really reflect who that person is.
6. Tell a Story.
A fun way to do a portraits is to take a photo journalist's approach. Tell a story with the pictures. The photo above is mostly a reflection, but it shows the love of two sisters. Ask yourself, "what story can my photo share about my subject?"
7.
Have fun!
Stay cheerful and positive with your subject. Work with them, get their ideas, and that's how you'll end up with photos of their truly reflect your subject.

- - - - - - - - - - - - - - - - - - - - - - - - - - - - - - - - - - - - - - - - - - - - - - - - - - - - - - - - - - - - - - - - - - - - - -
I'm Sara - a photographer, blogger, quirky homeschooler, baker, and follower of Jesus. I blog over at
More Photos, Less Words
. So come on over and visit! You'll learn about my life, photography, get a recipe or two, and learn about the Savior who I love serving.