(So sorry for the delay... I had an unforeseen trip that I literally *just* got back from!)
Remember this?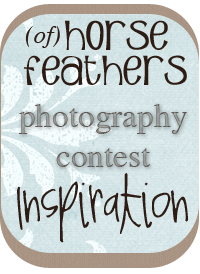 This is insane. The contest started to celebrate 100 Followers, and in just two weeks I've gained more than half again as many friends... wow! Thank you, everyone!
I received a whopping 34 talented entries. Wow! I was expecting, like, 15... thanks, everyone!
Would you like to know who won, dear readers? Yes? That's what I thought... I shan't leave you hanging. Without further ado, I announce...
Congratulations! You three may take the below button.
****
I extend my sincere congratulations to...
Please take this button:
****
The winner of Second Place (and of a $10 gift certificate to my Etsy shop) is...
Hannah, I will contact you about your prize. Meanwhile, please take this button.
****
And now...
*drumroll please*
A small note before I announce the winner...
So... the winner:
****