I've been a bad bad blogger and haven't posted in a while. Wait, no, three days. Okay. I'm fine.
Tomorrow is — squee — Friday. Delicious, cherry-topped, bright orange Friday. (I'm trying to teach myself to have
synesthesia
. I'm fascinated by it — one of my friends tastes certain flavors depending on her emotions — and I can see colors for music if I concentrate.) Better yet, there's a school dance, so I get to dress all funky.
hat: Goodwill (antique fur for 99¢!) // shirt: Target // jeans: delia*s // boots: Timberland
Geek chic + bad lighting.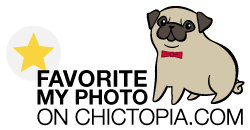 Mustache (I finally got one from
this lovely lady
) + gooseflesh. Brr.
I really enjoy putting together these outfit posts. It seems very artsy somehow... and I truly am getting better at self-portraits. I got a bit of sunset in these.